Last Updated on August 14, 2021 by Guillermina
To be vegan is to eliminate animal food sources from your meals including meats, eggs, and dairy products. All you can eat is just plant food sources such as fruits, vegetables, grains, and nuts. One of the controversial and confusing questions is "Can you eat bread on a vegan diet?", I got the answer so let's dive in together to explain it to you step by step. 
Bread Ingredients 
To decide whether the bread is vegan or not, we should first look at its ingredients. Basically, bread consists of 4 ingredients; flour, water, salt, and yeast which is the simplest form of bread. However, some bread recipes could have other ingredients to enhance the flavor and texture such as fats, eggs, honey, milk, butter, royal jelly, gelatin, buttermilk, and whey. 
Is Bread Vegan 
By checking the previous ingredients, bread is considered vegan if it contains just its four basic ingredients (flour, yeast, water, salt).  So before buying bread, check the ingredients list. If you found any of the other extra ingredients which are animal sources, keep it away it is not vegan. Also, you may read the names of these ingredients (mono and diglycerides, Lecithin) that are used as emulsifiers, they could be sourced from animal or plant origins which are not mentioned in the label so I recommend you to stay away from it as well. 
Read more about How Long Can You Marinate Tofu? Key Tips to Successfully Marinating Tofu
What Bread Is Vegan?
There are many commercial types of vegan bread in stores, for instance; 
Angelic Bakehouse sprouted grain bread: it is a healthy whole grain bread that won't ruin your vegan diet
Ezekiel 4:9 Bread: it is vegan sprouted whole grain bread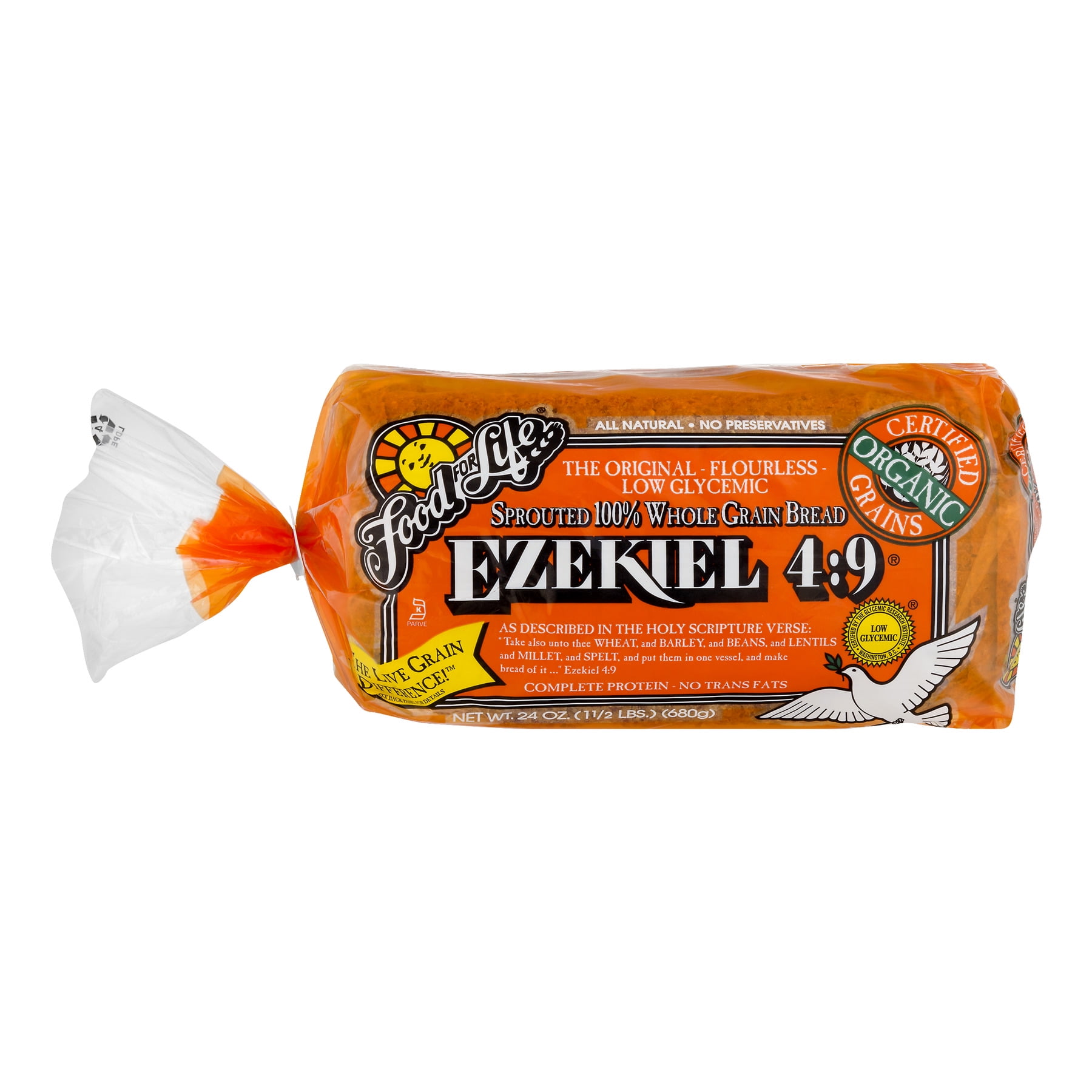 Dave's Killer Whole Grain Bread: it is a delicious vegan non-GMO bread that is 100-percent whole grain

Home Vegan Bread Recipe 
Nothing could be guaranteed more than making your food with your hands. Here is an easy recipe to make your vegan bread home. 
Ingredients: 
6 & 1/4 cups bread flour

3 tsp dried yeast

3 tbs Maple Syrup

3 tsp Sea Salt

2 cups warm water 
Instructions: 
Whisk the warm water with yeast and maple syrup then leave it until bubbly

In another large bowl, mix the flour and salt

Add the water yeast mix gradually to the flour with stirring until reaching perfect consistency

Take the dough out of the bowl to a lightly floured work surface to knead it for about 6 minutes 

Replace the dough again into a bowl that is lightly oiled with olive oil from the bottom then cover and leave to rise 

Split the dough into portions of your choice and place them in a lightly oiled baking dish then cover them and leave them to rise one more time in a warm place. 

Preheat the oven to 200 degrees C then place the baking dish inside for about 45 minutes
For the recipe, please check this link.
Read more about What Can I Substitute For Milk In Pancakes?
Final Thoughts- Can Vegans Eat Bread?
For many people, bread is considered a basic part of their meals. To know it bread is vegan or not, check its ingredients. If it doesn't have ingredients of animal sources, it is vegan and if it contains eggs or butter or other animal-sourced ingredients, it is not vegan. For any questions, please leave your comments below.