Last Updated on January 24, 2022 by Guillermina
Is Crisco vegan? Is Butter-Flavored Crisco Dairy-Free? It is! Vegan butter and vegan shortening can be hard to come across, well, used to be. Now that the vegan diet and lifestyle has been supported and backed by so many studies—and proven that, yes, we can consume protein and B12 from sources other than meat—people have been investing in vegan products and businesses. Whether it be vegan butter or a vegan restaurant, we are finally getting somewhere in the industry! 
Following this article, we will go over how Crisco's Butter-Flavor Shortened is vegan and provide other shortening alternatives along with methods to using your vegan shortening. 
How Is Butter-Flavored Crisco Vegan?
When vegans see "butter" they run…sometimes. Butter is, in a majority of cases, coincided with containing dairy, an animal product derived from cows. In this case, the title "Butter-Flavored" is a misdemeanor as this shortening by Crisco does not contain butter whatsoever, only holds a similarity in flavor and color. 
The ingredients list does not contain a hint of animal-based ingredients. In fact, a fellow vegan reached out to Crisco to verify that this product was vegan and—good news!—it really is vegan! 
Vegan Recipes That Use Shortening
Vegan Chocolate Chip Cookies
Check out this recipe for Vegan Chocolate Chip Cookies! It uses one cup of vegetable shortening to make a vegan take on the classic Toll House chocolate chips cookies. Prepare your favorite non-dairy milk for these gooey chocolate cookies! 
Find It Here:
Vegan Pie Crust
Fan of pies? Fan of homemade pies? Then, you need to try out this Vegan Pie Crust. It uses shortening because it has a higher melting temperature than butter does. The shortening helps this creation bake to perfection (no soggy crusts here!). 
Find It Here:
Vegan Strawberry Shortcake
A classic for summer BBQs, or to celebrate July 4th, strawberry shortcakes are a delicious way to enjoy sugary strawberries, vanilla cake (or biscuits), and whipped cream (vegan, of course). This recipe uses a more biscuit-style shortcake, made using shortening, to create this outstanding and delicious classic treat. 
Find It Here:
Vegan Buttercream Frosting 
A sweet and fluffy Vegan Buttercream Frosting is perfect for cakes and cupcakes, even cookies! It uses shortening to get that perfectly creamy, fluffy texture needed to prevent runniness so that the frosting will stay put. This frosting has the necessary balance of sweetness so as not to overload the tastebuds with too much sugar. 
Find It Here:
Vegan Chickpea Pot Pie
During the winter season, having a warm dish to smooth the chills is a comfort. This Vegan Chickpea Pot Pie dish is made using chickpeas that contain protein and vegetables that are packed with needed nutrients for good health. The golden-brown crust is concocted using a special ingredient—–shortening—giving each bite the necessary crisp, decadent taste. 
Find It Here:
Light and Flaky Vegan Biscuits
Gluten-free and vegan, these Light and Flaky Biscuits taste deceptively buttery. In this specific recipe, Spectrum's shortening was used to obtain the unforgettably buttery flavor in these vegan-friendly biscuits. Pair with your favorite jams and jellies, or vegan scrambled eggs, to get that homey, goodness out of your meal. 
Find It Here:
Chocolate Chip Banana Bread (Vegan)
If you've never had the honor of trying chocolate chip banana bread this is your sign to either buy some or make some because you are missing out! Containing the exact amount of homey goodness and necessary flavor, Chocolate Chip Banana Bread is a great way to recycle those browning bananas you weren't planning on using. Add in some chocolate chips and you've got yourself an ooey-gooey chocolate chip banana bread that will have you wanting more. 
Find It Here:
Easy Tangy Vegan Cream Cheese Frosting
Whether for red velvet cupcakes or your favorite batch of cookies, this Easy Tangy Vegan Cream Cheese Frosting is quick and easy to make. Simply use your favorite vegan cream cheese and mix together with vegetable shortening, vanilla extract, lemon juice, and powdered icing sugar and you've got yourself a thick and creamy batch of vegan cream cheese frosting! 
Find It Here:
Perfectly Vanilla Vegan Cupcakes
Classic vanilla cupcakes, perfect for the picky eater or simply those that fancy vanilla. This batch of Perfectly Vanilla Vegan Cupcakes uses vegetable shortening in the frosting to obtain that creamy decadence necessary to pair with these light and moist cupcakes.
Find It Here:
Vegan Shortening Brands
Nutiva, Organic Vegan Shortening 
Nutiva's Organic Vegan Shortening is completely organic, using a blend of red palm oil and coconut oil. Absolutely dairy-free and vegan, this shortening has a neutral flavor perfect for vegan baked goods or even frostings. You'll find that this vegan-friendly shortening also has nutritional benefits from its ingredients like lauric acid, vitamin A, and vitamin E. The palm oil used to make this product does not play into environmental devastation like deforestation or habit destruction as Nutiva is partnered with Natural Habitats, a group of organic family farms. 
Find It Here:
Spectrum, Organic All-Vegetable Shortening 
Spectrum's Organic All-Vegetable Shortening is vegan without any of the hydrogenated fats. Whether for baking, cooking, or frying, you can use this vegan-friendly shortening to obtain that necessary flavor and texture out of your favorite vegan foods. 
Find It Here: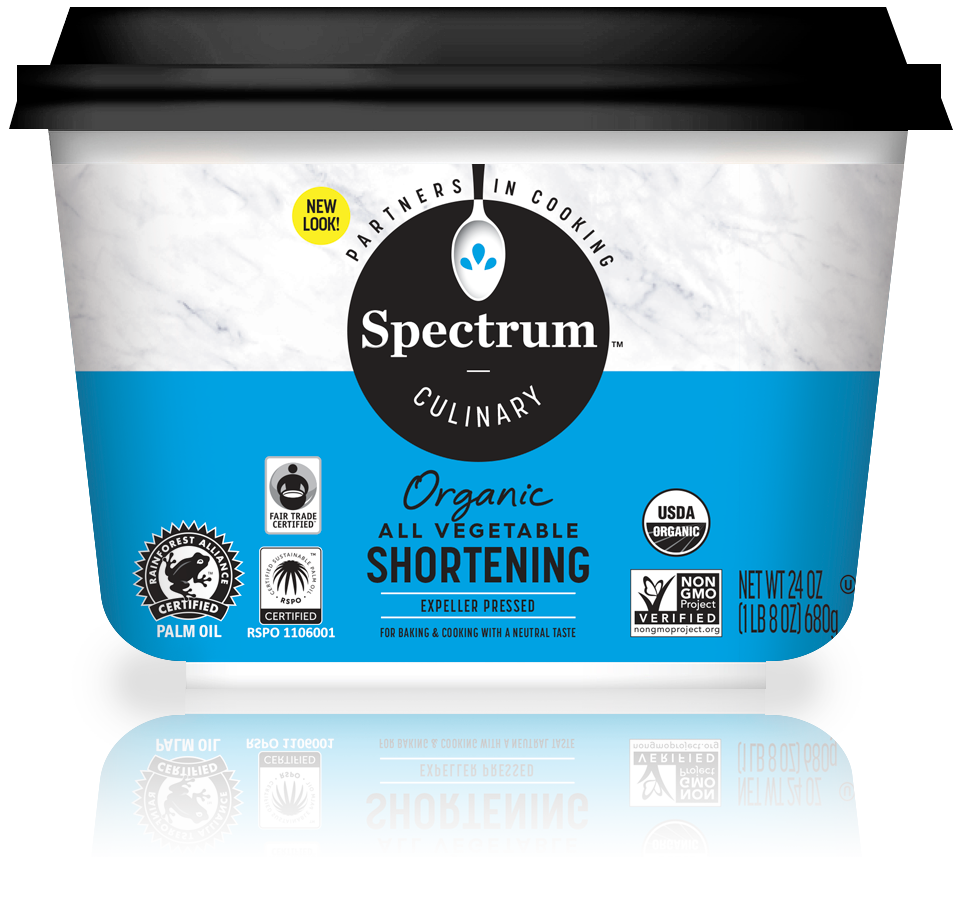 Crisco, All-Vegetable Shortening 
Similar to Crisco's Butter-Flavored Shortened, this All-Vegetable Shortening is also vegan and safe to consume. It contains no dairy or animal-based ingredients. 
Find It Here: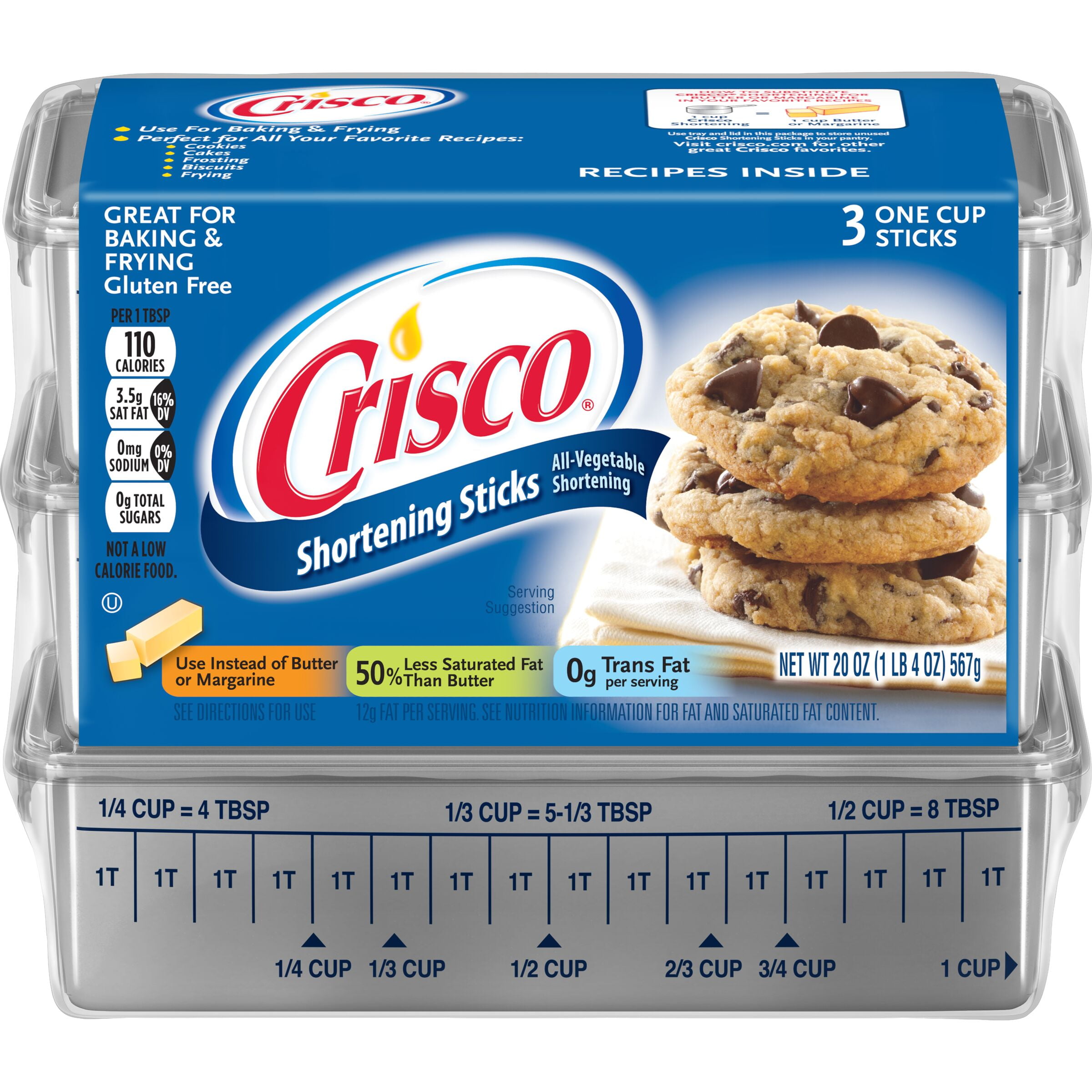 Conclusion
Did you find this article informative? Make sure to leave a comment below to tell us what you think or if you have any questions. Don't forget to share this informative article on "Is Butter-Flavored Crisco Dairy-Free?". 
Tag us on social media to show us which vegan shortening you ended up using! Make sure to share this article, and its inclusive recipes, with a friend or family member to spread the love!
is crisco vegan
The ingredients list does not contain a hint of animal-based ingredients. In fact, a fellow vegan reached out to Crisco to verify that this product was vegan and---good news!---it really is vegan! 
vegan butter
Brands like Miyoko's and Earth Balance provide vegan-friendly butters.
vegan shortening
Brands like Spectrum, Crisco, and Nutiva have vegan-friendly shortenings!